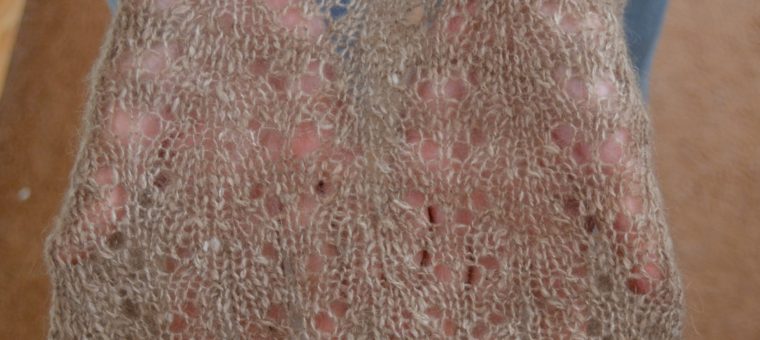 A special reward for members who receive email only newsletters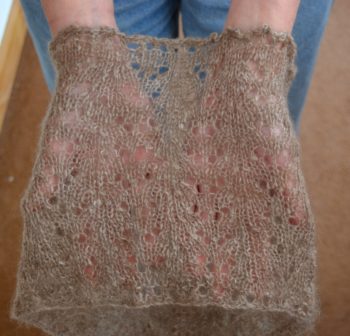 Email newsletters cost the guild virtually nothing, so members who receive their newsletters via email are making an extra contribution to the guild with their dues. To thank you, we will again be having an "email only" raffle in December. The prize will be a hand spun, hand knit qiviut (musk ox) cowl. It's very simple to enter the raffle: just renew or join the guild for the 2018-19 membership year and check "email only" under newsletter delivery — your name will be automatically entered for the drawing at the December meeting. Last year's raffle had about 70 names, which means your odds of winning are much better than the lottery!!!
The cowl will be in the studio for viewing (and fondling) until the December drawing, and will be at the guild meetings beginning in September.